If you don't know Mireille of
C'est chic
I pity you: she's clever, funny and insightful. Go and read her blog! Hey, not yet! Read her Slap first!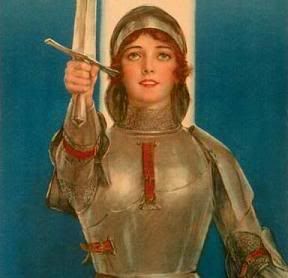 It's interesting when you're given free rein in the best slapping venue available ... and you're in one of your relatively benign moods. But, don't worry, uncharacteristically mild mannered or not, I've still got one slap in me.

And it is an open-palmed tribute to all the passive-aggressors out there. Women, unfortunately, are exceptionally good at this, but I also know some men who have honed the skill to a fine art.

These are the individuals who don't have enough courage of their beliefs to be overtly frontal about what they think -- honestly, openly, in a manner that can be likewise addressed openly and honestly ... but who are willing to snipe and allude and imply and leave vicious anonymous comments.

These are the individuals who can be cloyingly sweet to one's face ... while advising their close circle of friends of the intimate details of everything they detest about your taste in [fill in the blank], what they have noticed about your abysmal absence of [fill in the blank] and how ill-behaved your [husband, partner, children, cat and/or dog] are.

I wonder how they justify this behavior. Often, I think, they are simply unaware of how truly cowardly and cruel it is. They may actually see it as politesse. You know, it's softer-edged to lay a public trail of breadcrumbs that hint about what you think another's insurmountable flaws/mistakes/gross errors of behavior are, than it is to gently, privately take the individual aside and share with them what is troubling you about your relationship with them.

Often this is because the passive-aggressor has no relationship with the individual who is the target of their snipe. In fact, it doesn't really matter to them who that person is, and how much harm/hurt/discomfort their passive aggression may cost that person. They just need to vent hostility and this is the safest way they know.

Now, of course you know I'm not talking about anyone in particular, don't you? Because that would be passive-aggressive, wouldn't it?